Friedman takes a solo bow.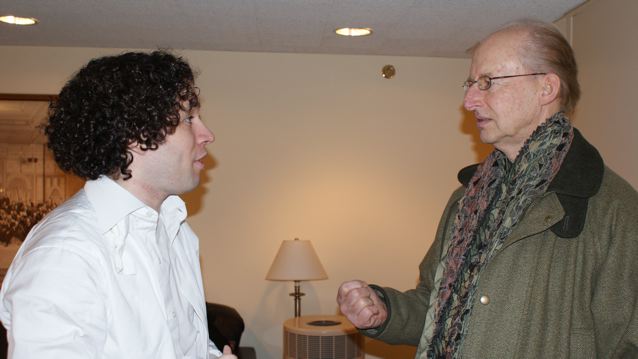 Maestro Gustavo Dudamel after a concert in Orchestra Hall - January 2009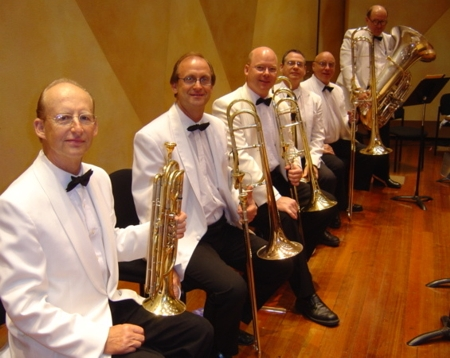 Jay Friedman, Michael Mulcahy, Pete Elefson, Jeff Taylor, Charlie Vernon, and Gene Pokorny play Die Walkure at the 2004 Ravinia Festival.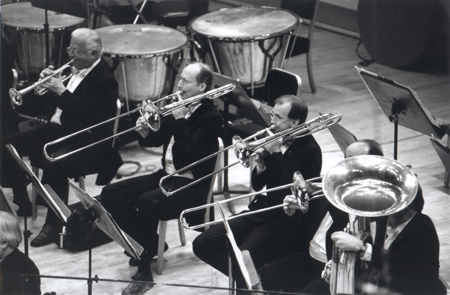 The low brass section (and Bud Herseth) in a CSO publicity photo.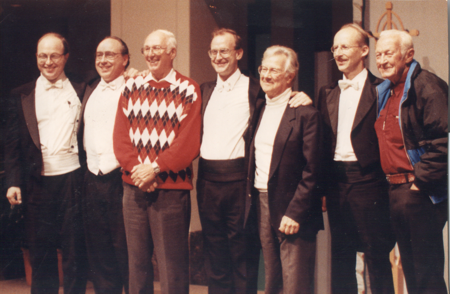 Reunion of present and former CSO trombonists. From left to right: Gene Pokorny, Charles Vernon, Ed Kleinhammer, Michael Mulcahy, Byron Peebles, Jay Friedman, Robert Lambert.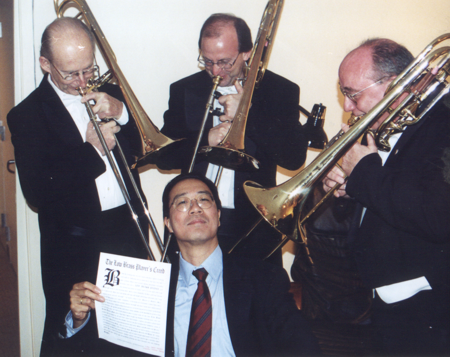 Yo Yo Ma is introduced to the "Low Brass Player's Creed" after a Silk Road Ensemble concert in 2002.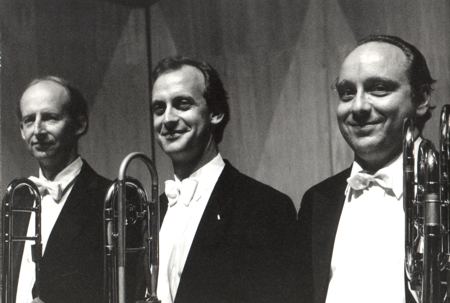 CSO trombone section, photographed in Paris by the noted photographer Michele Brabo. As published in her book, Itineraire affectif d'une photographe.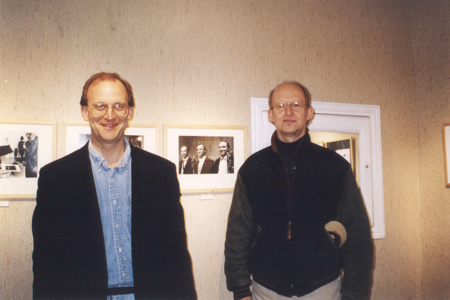 Jay Friedman and Michael Mulcahy at an exhibition of Michele Brabo's photographs outside Paris.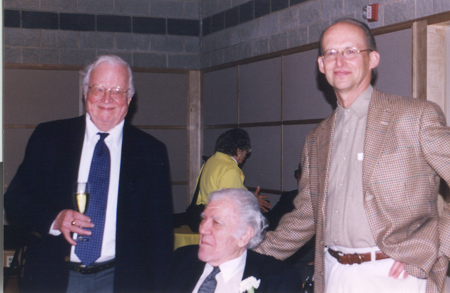 Friedman at a reception for Arnold Jacobs's retirement held at Orchestra Hall.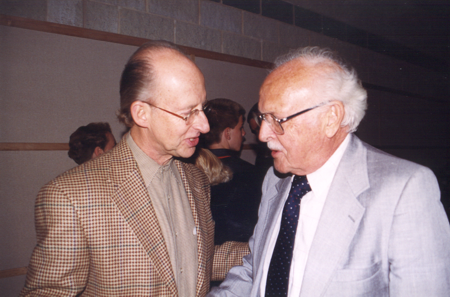 Bill Adam with Jay Friedman after Bud Herseth's retirement concert.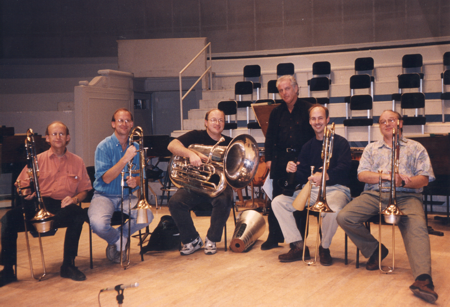 Rehearsal for a chamber music concert with the CSO Chorus and CSO Low Brass Ensemble. Randy Hawes, guest artist, Daniel Barenboim, conductor.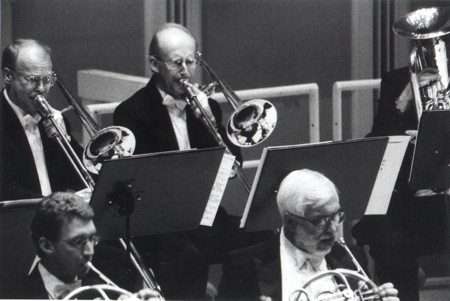 Trombones and horns in a CSO publicity photo.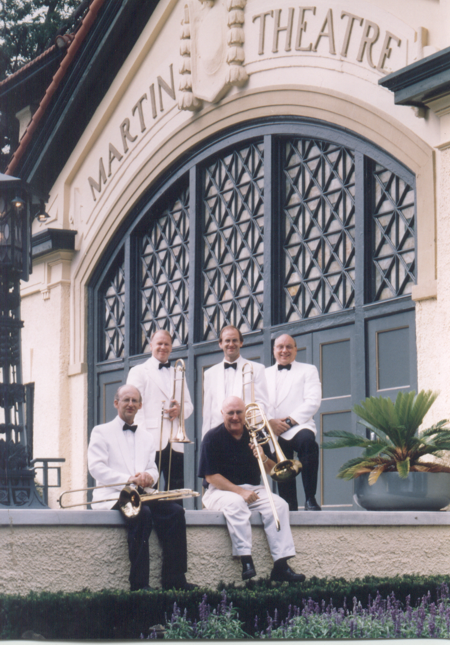 Jack Zimmerman, public relations director for the Lyric Opera and former trombonist, poses with the Chicago Symphony Low Brass.