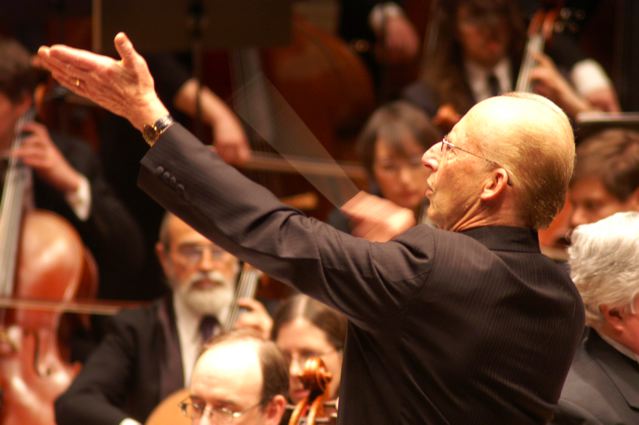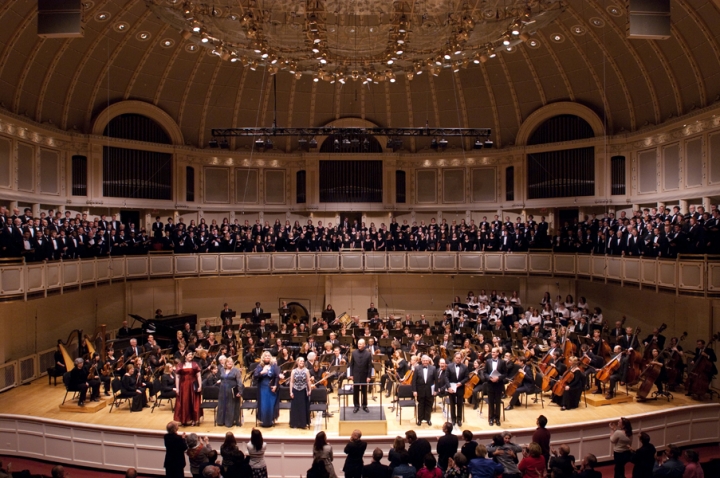 Jay Friedman coducting the Mahler 8th in Symphony Center on April 19, 2010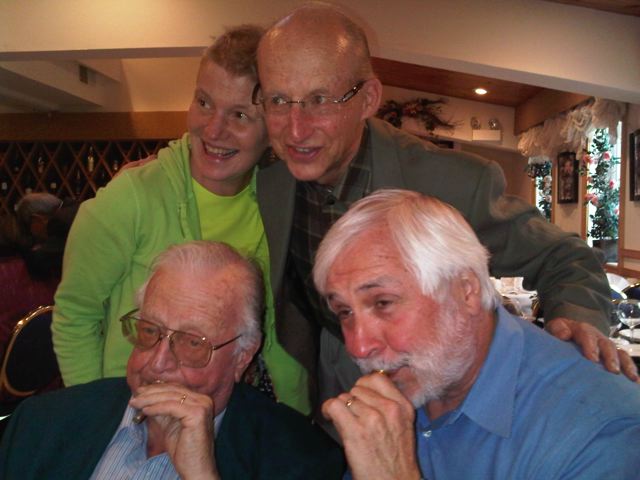 Alice, Jay, Bud and Dale: May 16, 2010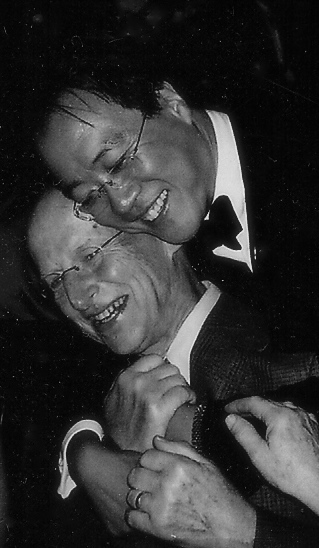 Yo - Yo Ma hugs Jay at opening night gala - Sept 2009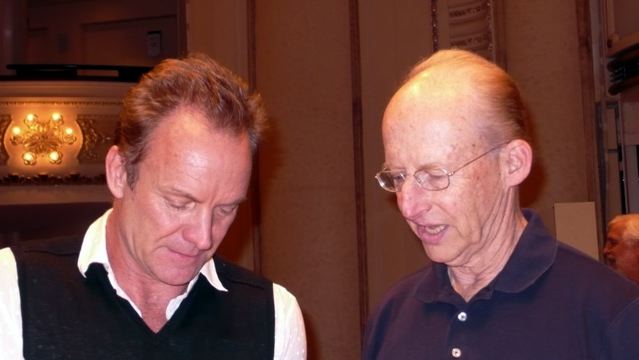 Sting and Jay in Orchestra Hall 2010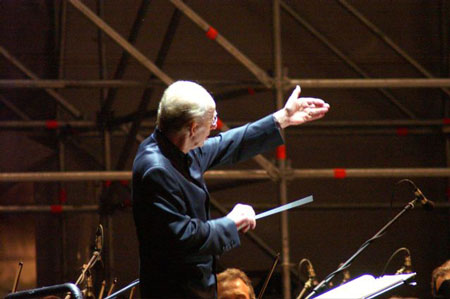 Jay Friedman conducting the RAI orchestra in a special outdoor concert in Piazza San Carlo for May celebrations in Turin.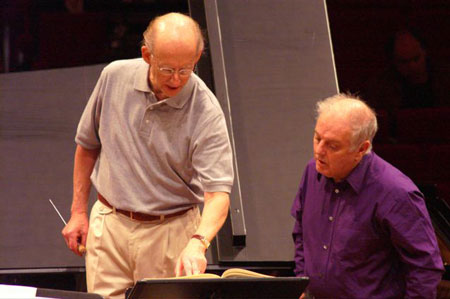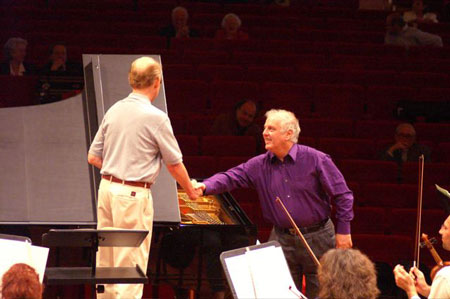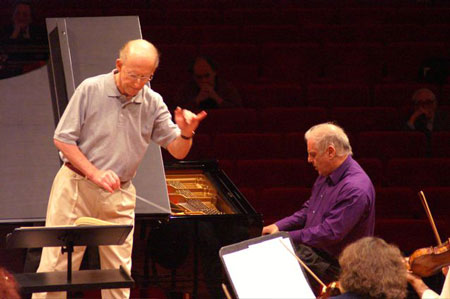 Jay Friedman and Daniel Barenboim rehearsing Beethoven's Emperor Concerto with the RAI National Orchestra May, 2007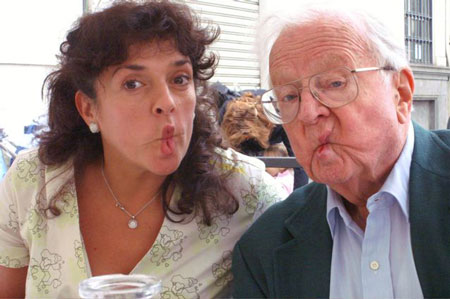 Mrs. Barenboim and Bud Herseth compare embouchures at lunch in Turin, Italy. Bud and his wife, Avis came all the way to Turin, Italy to see friends Daniel Barenboim and Jay Friedman perform.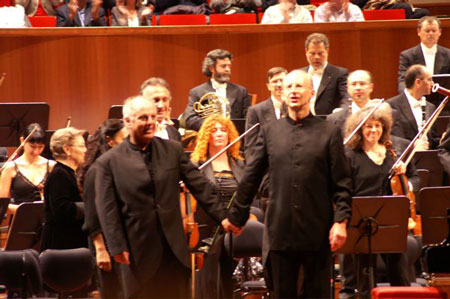 Daniel Barenboim and Jay Friedman take bows after Beethoven's Emperor concerto with the RAI Orchestra concerts in May, 2007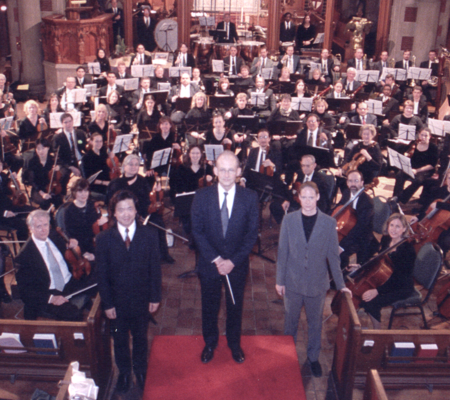 Jay Friedman stands with Ho Chung Yeh and Kim Diehnelt in front of the Symphony of Oak Park and River Forest.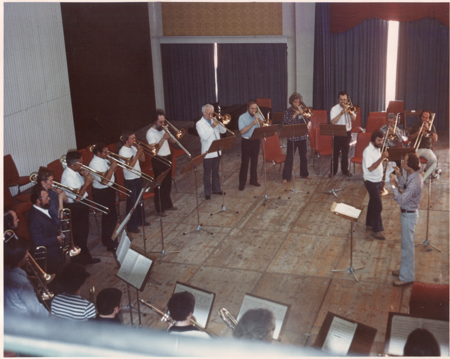 Montreaux, Switzerland: Jay Friedman conducts the trombone choir at the first international brass symposium.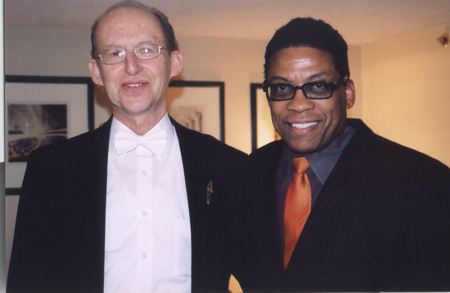 Herbie Hancock and his high-school friend, Jay Friedman.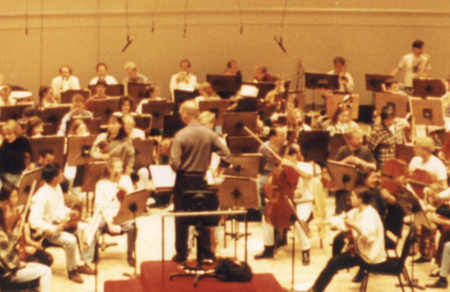 Jay Friedman conducts the Civic Orchestra of Chicago in the first act of Richard Wagner's Die Walkure.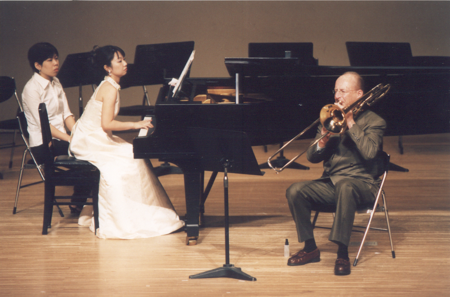 Jay Friedman in a recital in Kyoto with the Kyoto Low Brass Choir.
Spuds and his servant, Jay Friedman.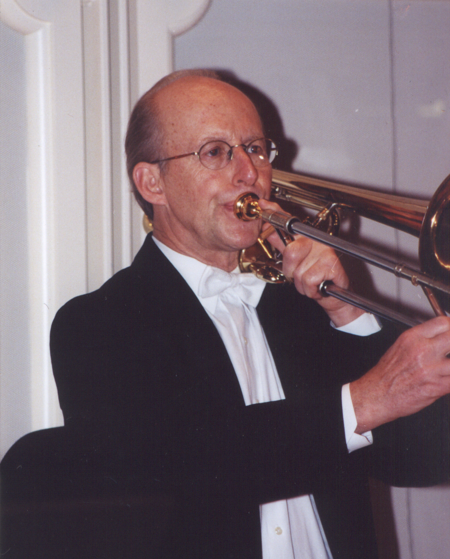 Friedman in Orchestra Hall.